We've taken some amazing pictures recently, and here they are!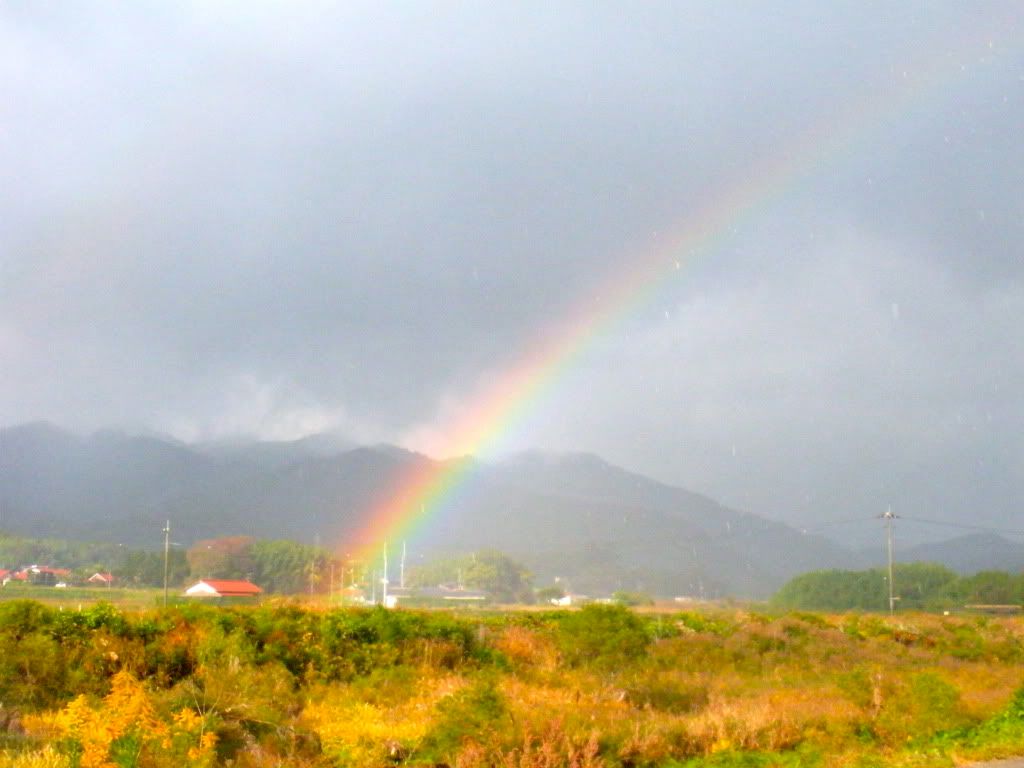 Rainbow in Tokusa, on our way to pick apples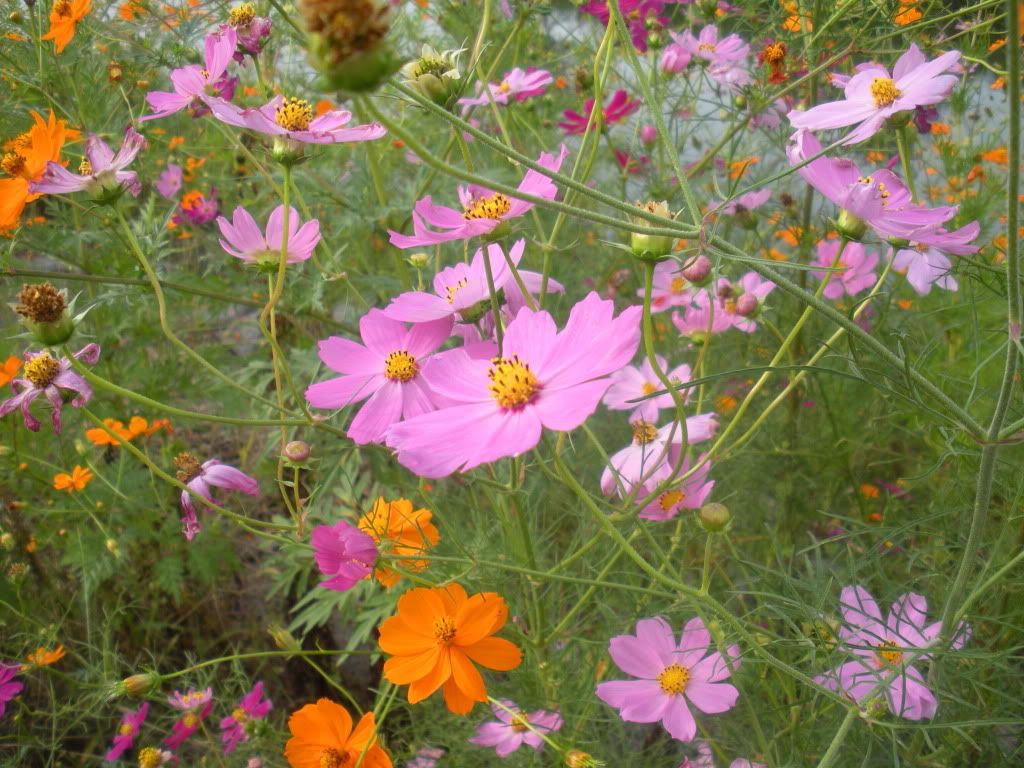 Cosmo flowers on the river side in Yamaguchi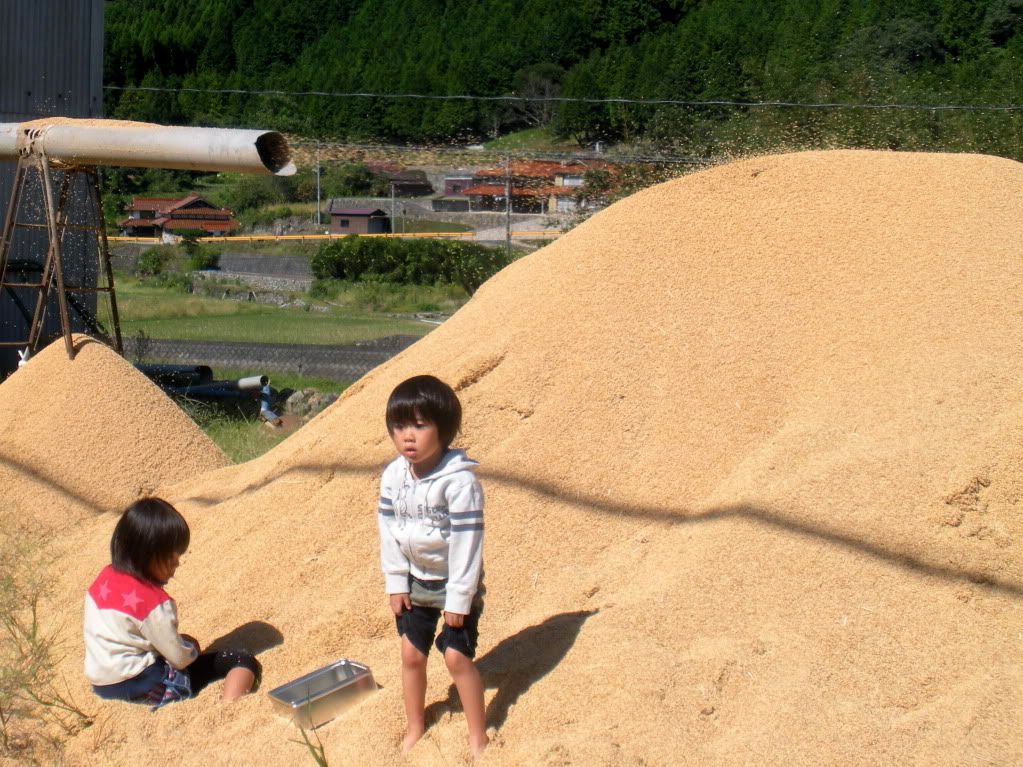 Two little girls playing in rice husks in Tokuji
A serene morning lake view in Shikoku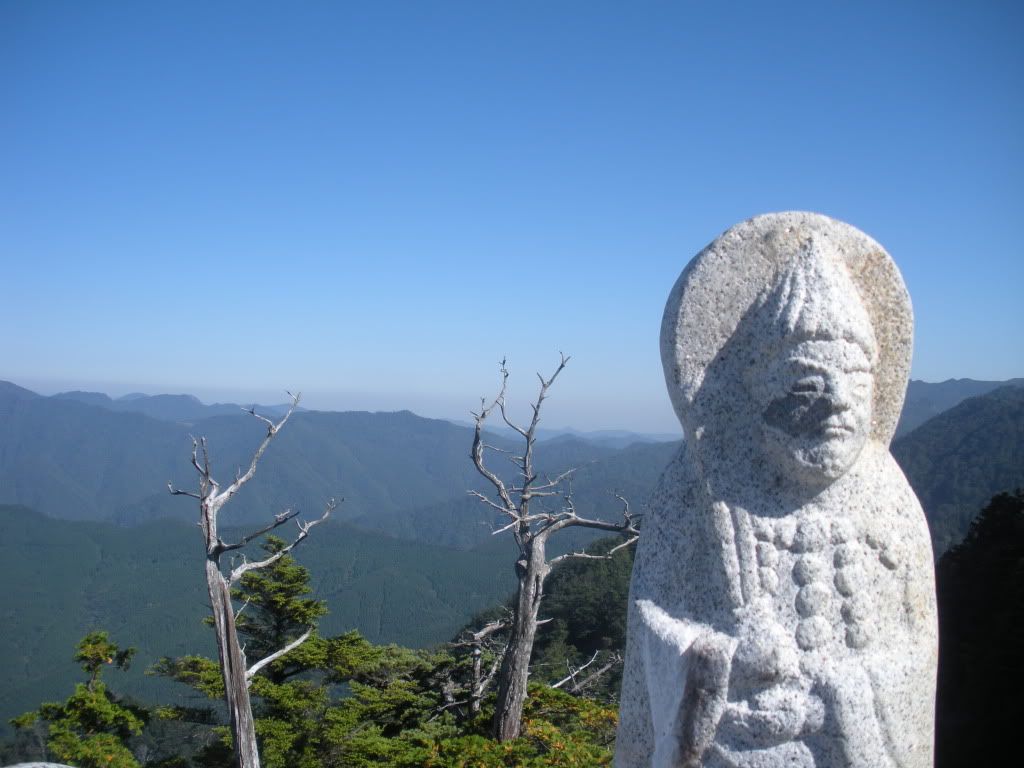 View from the top of Mt. Ishizuchi, the tallest mountain in Western Japan, complete with a shrine.